THE CAMPAIGN HIT 3 MILLION USERS ON ORKUT AND FACEBOOK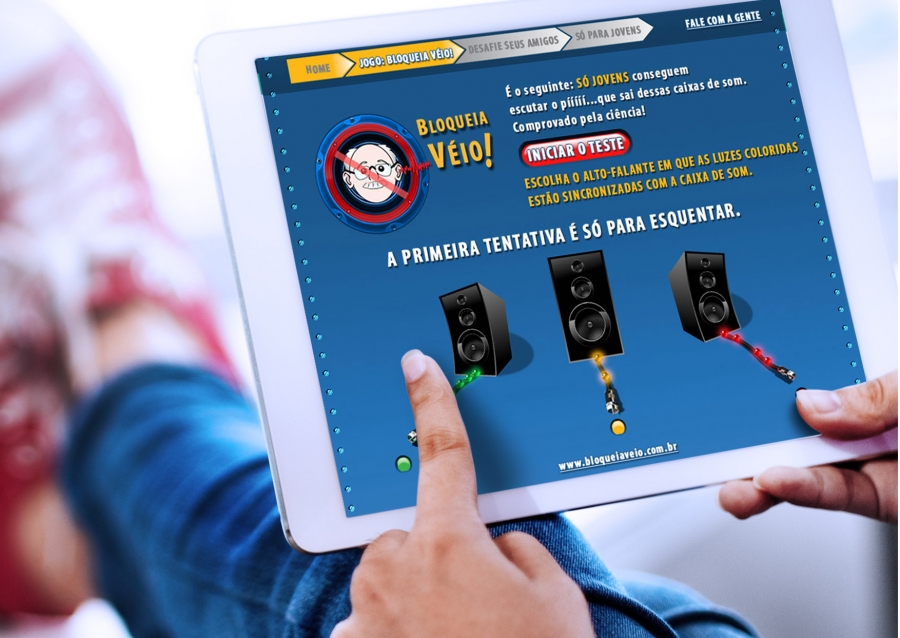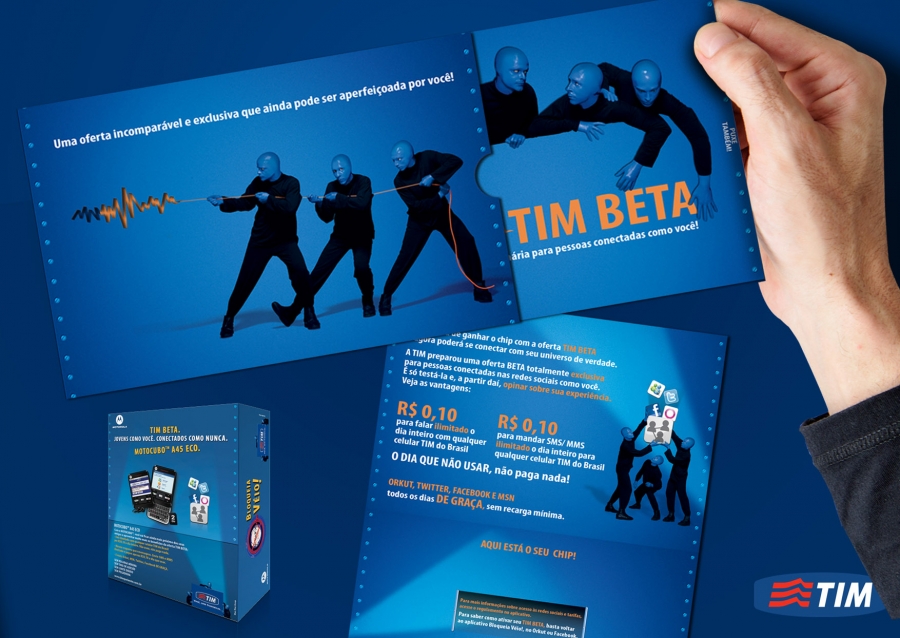 The challenge was to find a way to engage the millennials and to start building up loyalty to the brand - Tim. We could not use the regular communication language, like ads, brochures, etc. It should be something more interactive. As people get older, they can no longer hear the sound at high frequencies above 17MHz. This web application challenged the users to prove that they are young in a playful hearing test, engage friends in order to get a free Tim mobile. I'm very proud to have been part of this project by creating all pieces - from logo to web app screens. The whole concept should reflect the dynamic visual language and vibe of young people to ensure their engagement in the campaign.
Art Director / Designer: Caterine Loures | Artwork: Caterine Loures
Agency: Espalhe - Guerrilla Marketing MSLGroup | Client: Tim Mobile
Logo | Folder | Email marketing | Packaging | Website | etc...