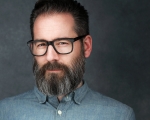 London
£650 p/d
---
---
MEMBERSHIP
Pro
---
MENTOR
£95.00
---
TEST SHOOTING
Yes
---
SKILL SET
PHOTOGRAPHY
HEADSHOT
PORTRAIT
EDITORIAL
PORTRAIT PHOTOGRAPHY
STUDIO PHOTOSHOOT
STUDIO LIGHTING
PHOTO EDITING
---
ABOUT ME
I'm a London-based photographer with a studio in Kings Cross. I specialise in headshots: actors, performers, models, musicians, corporate. I have packages for individual sessions in studio, and I can come out to your location for groups.
---
VIEWS 145898 LIKES 1045
Trudi Miller
04/07/2019
Ivan is a great photographer to work with, with a brilliant studio that is also in a great location. He made everyone feel comfortable on both a personal and professional levels. Ivan was quick to send all images over and had sent most of the final retouched images over within a week. Highly recommend and would definitely work with him again.
---
Krithika
29/06/2019
Art Director, Model (Female), Stylist (Fashion)
Ivan has a very strong work ethic and is very skilled at what he does. With his easy going nature, it makes for a perfectly fun work environment . It was great working with Ivan and I would happily work with him in the future.
---
Sara Zarghani
17/01/2019
Was great working with Ivan, he is very professional and friendly, certainly looking forward to work with him again. :)
---
HEIDE HAWTHORNE
27/11/2018
Ivan is so creative and down to earth. Amazing results and he knows his stuff. Hope to work with this amazing man again.
---
alice benigno
21/11/2018
Makeup Artist, Hair Stylist
Ivan is able not just to tell stories but also to take out the emotions of each charachters. Absolutely professional and capable of creating a great athmofere where everyone feels confotable. His collaboration gave me a lot of understanding and inspirations.
---