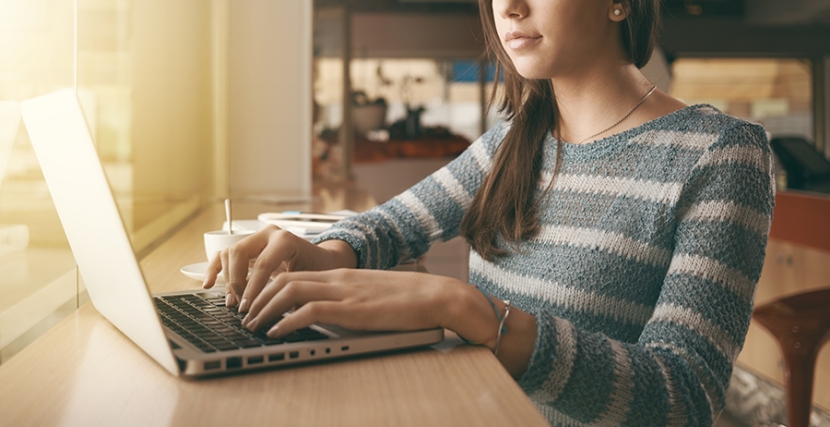 When you find yourself with more free time than you're use to, it's easy to feel at a loss. Whether you're in between jobs or unemployed, free time is actually something many people wish they had more of. We often don't realise how lucky we are to have this window of opportunity to do whatever we want. Whether you want to utilise this time in order to make yourself stand out to employers or reconnect with yourself away from the strenuous 9 to 5 routine, here are 10 things you can do between jobs that will leave you feeling optimistic and ready for that new challenge.
Volunteer
We know that volunteering makes you more marketable to employers but did you know that volunteering does wonders for your wellbeing? Increasing confidence, improving communication skills and combating depression are just a handful of benefits you can reap from volunteering. Although volunteering is often synonymous with graduates and young people, it can work wonders for the older generation or those who have retired, giving a sense of purpose and staying mentally stimulated.
Update social media profiles
Keeping your social media profiles up to date will stand you in good stead, especially if your future employer decides to do some research on you. If you're looking to include a link to your LinkedIn profile, make sure your page is completely updated with a good summary, a professional picture and a number of relevant endorsements from your connections. If you're not keen on making your other social media profiles accessible to potential employers, it may be worth enhancing those privacy settings.
Take a course
This can be especially rewarding if it means boosting your employability prospects. Having additional qualifications to your name will show employers you are committed to the industry you're geared towards and that you're determined to go above and beyond in order to stand out from the crowd.
Go on a mini vacation
Time away from everyday comforts can work wonders before starting a new job. You don't even have to fly thousands of miles away either. Travelling allows you to disconnect and recharge, which is something a lot of people don't make a priority. Focusing your mind on something else like a new city or a tranquil beach reduces stress levels and improves productivity when returning to work.
Do something you've always wanted to do
Have you always wanted to master the art of baking? Or perhaps you've had this innate desire to become a seasoned tango dancer. We all have a mental list of things that we want to do but either never find the time see them through or are too hesitant to throw caution to the wind. Our advice? Do it. Not only will you surprise yourself and feel a sense of accomplishment in trying something new, it prepares you for the working world where you'll sometimes have to take risks and find yourself in new situations.
Get your finances in order
It's not the most exhilarating task, but getting organised with your finances allows you to budget and helps you save for a rainy day. Put away an amount you're comfortable with every month and before you know it, you'll have a healthy stash to see you through any difficult times.
Break free from whatever drags you down
We all have thoughts and know people who are damaging to our happiness. Having to contend with negativity can make us feel less capable and less alive. It's not easy to break free from negative circumstances as it almost becomes ingrained into your day to day routine. Maximise your time in positive environments and around people who have a positive influence.
Spend time with family and friends
When was the last time you spent some quality time with your grandparents? Even though our family encourages us to pursue our dreams, it's easy to forget that they're getting older. Taking time to reconnect with them can bring unparalleled happiness and allows you to disconnect from work – even if it is for a little while – and enjoy the very simple pleasures in life.
Read more
Another simple pleasure, reading is an inexpensive way of stimulating your analytical skills as well as your focus and concentration. There is so much knowledge to absorb from reading and in some cases getting lost in a book can be a huge stress reliever. Reading also expands your vocabulary and can even improve your writing skills. All of these benefits work together hand in hand when preparing you for the working world.
Network with relevant people in your field
Why not use your time in between jobs to connect with people in your field and start establishing connections? Strike up a conversation on LinkedIn or Twitter or attend a networking event where you know certain professionals will be attending and go armed with questions and enthusiasm to make yourself memorable. A great first impression sticks and you never know what opportunities can arise from networking with relevant people.
---
Whether you want to try something new or build on your existing experience, visit Training and Courses and start searching.