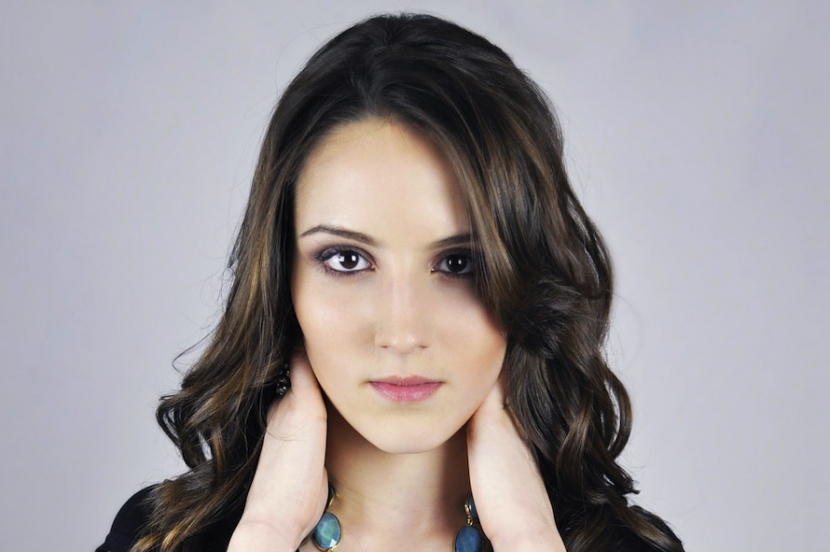 Whether you're a model, makeup artist or photographer, most likely you've got your Instagram account up and running but you now want to boost your following to increase engagement and ultimately secure more paying jobs. Here are a few techniques you can use to promote your personal brand and reach more fans. In each section we take a closer look at how you can implement these techniques:
Boosting your Instagram with these simple techniques
Commenting on other profiles
Once you've got some pictures up on your account, simply waiting for them to be discovered isn't sufficient in getting traction. When you're starting out, and people don't know you, start engaging on other Instagram profiles to build up your awareness. Every time you leave a comment, your Instagram account is automatically linked. Find accounts that have authority in your niche and bring value to those audiences. Engage with them as you would in a conversation. Get to know the industry players and even talk to your potential customers. Be part of that conversation so people feel comfortable with you, and want to get to know more about your creativity.
More than 10 hashtags
Underneath your descriptions you should include more than 10 hashtags if you want to get a bigger engagement metric with your posts. There are a number of trending hashtags you can select as a basis but try to target associated keywords that describe your image, or even your feeling about it such as #love #awe #inspired.
Text in images
People are consuming photos on Instagram slowly, compared to Twitter or Facebook so you've got an opportunity to implement a message within a photo to add engagement. You can experiment with short messages or even quotes embedded into your images to see how users connect. You can get creative with this and even add some humour to show people your personality and what you think about your own pictures!
Questions
This is a great way to find out who your most engaged followers are. When you post an image, ask a question about it or open a topic related to the image. Starting conversations on your own Instagram photos can boost your visibility with other users and increase your follower count over time.
Deep descriptions
People like to consume content differently and text is an underused asset within Instagram that can help you create a story around your images. In the description box, instead of writing one or two words, go deep with your audience. Tell them what the photo is about, show them who you are. Think of it is a mini biography for your image. You can use this method to increase engagement with your fans and also introduce them to your company or a product that you want to sell.
Invite users into the conversation
Before you post your image you can tag users in your descriptions. Select two or three in your niche and ask them a question. This is a great way to get added attention from people and more followers. You can experiment with this every other photo, and see what kind of feedback you get.
Short videos
As an Instagram user you can upload short videos that will play seamlessly as people scroll. The benefit of adding short videos is you can be more transparent, and even intimate with your audience. You don't need a complicated video setup. Just a simple 10 second video of yourself with a phone can go a long way in showing people what you're about, and if you're visiting places or even meeting other people, you can make this interesting for your fans, who will come back to your profile to discover more.
Editing apps
There are also apps which can help you create stunning content for Instagram including Hyperlapse, which allows users on iOS to create timelapse videos of their images with built-in stabilization. You can check out a host of additional apps here to get a feel for the range of edits you can make to your Instagram photos and videos to increase engagement.
Cross-Marketing
Outside of Instagram you can create social links to your account through a variety of mediums; in articles, on videos, and in pictures that you share across networks. People often forget to include their Instagram links in places where they could gain additional subscribers. For example, if you've got a Youtube account, below in the video description box you can add a link to your Instagram profile along with other social networks. As videos collect views over the course of the year, sometimes you can get a spike in followers if your video is trending or being watched by a bigger audience and this requires no additional work once the link is set. You can also create covers on different social accounts with your Instagram account handle to gain more followers.
Instagram users can also add their own handles in the description of their account profile. Links in this box can provide additional traffic to your website.
Offline promo & photo-tagging
The offline marketing engine is something that people tend to overlook. If you're going to an event, or meeting people in the industry, you can tag not only those people in your photos, but also mention them in your description and invite your fans to check them out. This in turn can help you increase engagement with your audience while building relationships with influencers. Also being tagged in photos with other influencers at events can have a significant impact on your personal brand as being associated with other well known industry figures can help you market your products or services.
If you'd like to get more tips on marketing to help you in your freelancing check out some of our guides and resources. We've got a host of legal document templates you can use for your business to get you started with contracts, model releases and more. Feel free to sign up for an account today and start networking with your peers. You can upload your portfolio and engage with industry members on our platform, while promoting your other social accounts as well.