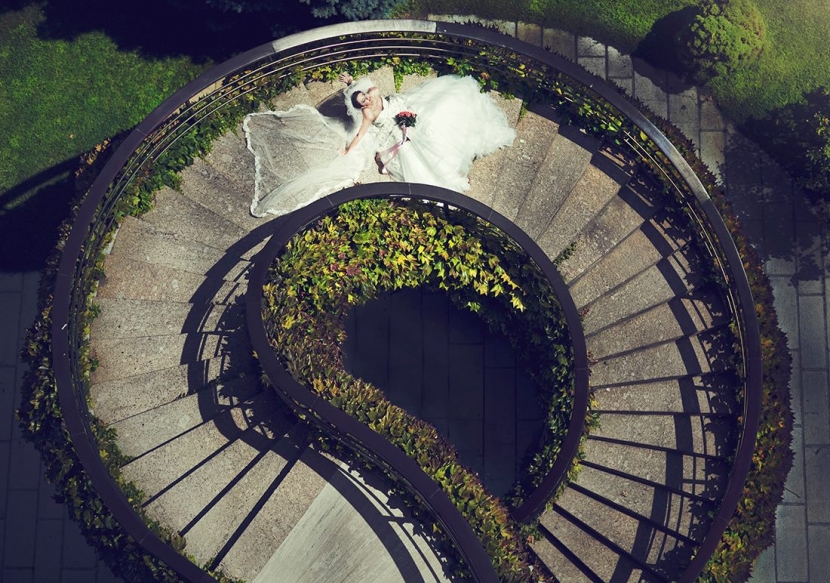 The Freelancer Club members come in all shapes and sizes. We are so fortunate to have some of the most beautiful and interesting work posted everyday so we thought we should share this with the world. To kick the series off with a bang, we've chosen 5 Alternative Wedding Photographers with a stunning, unique style. Get inspired.
Lauren has that rare ability to balance quality with originality. Her images often see the happy couple placed in beautifully framed backdrops and less obvious spaces.
Wedding photography is not just about the happy couple. Capturing the atmosphere and vibe of the day can provoke as much feeling as shooting people. Gina's photography managed to find as much creativity in inanimate objects as with the guests.
A major part of shooting a wedding is direction and the confidence to conduct a large group of people at the same time - not an easy task. Jonny L'Kanthan shows how its done with a few cracking examples of coordinated moments.
All great photographers have a knack of blending into the background while capturing the important moments. Behind the scenes shots are often tricky to light and have to be snapped fast. We love this.
Think Wedding Photography and you picture stills of the bride and groom during their first dance, cutting the cake, exiting the church with confetti in the air. Frances found another way to shoot the happy couple and nailed it. Who said wedding photography has to be boring.
Honourable mention must go to Esra Pozan who produces
exquisite
Wedding work all around the world. We like his work so much we've given him the featured image.
---
BOOK YOUR DREAM WEDDING PHOTOGRAPHER
To book a Wedding Photographer, post your quirky, arty or creative requests at no cost.