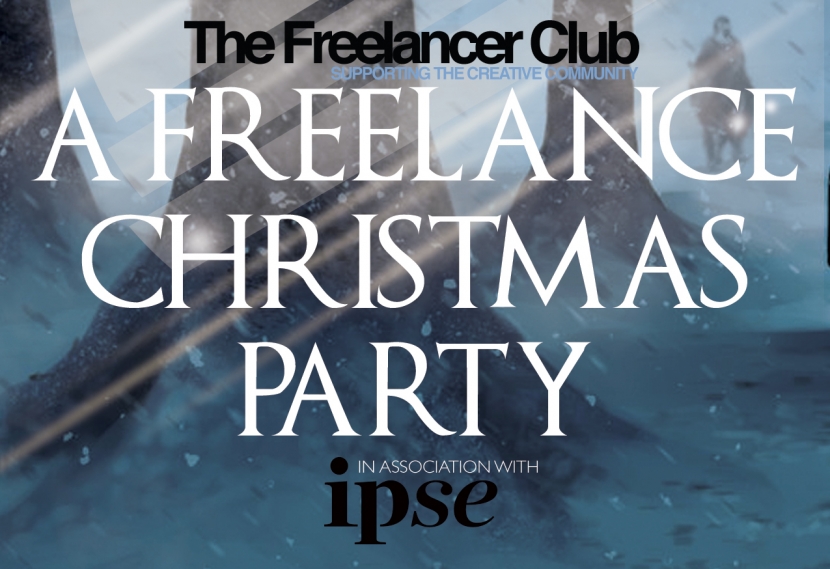 Freelancing can be a lonely business. We often work alone, there's very little support and with new clients coming and going, it's hard to build meaningful working relationships. Aside from the stability of a 9 to 5 job, we find that freelancers often miss the social aspect of working in a company. The office gossip, water cooler chat, work days out and general human interaction with others can be difficult to replace. The Christmas party really brings this home so to combat the festive blues, we thought we'd help out.
One of the main objectives of The Freelancer Club is to bring a community of individuals into one place (online and offline) to form our own business and social network.
With that in mind, we'd like to invite all members to enjoy a well earned drink with classic Christmas tunes and special festive cocktails in a cosy member's bar. Mingle with fellow freelancers, brands and partners at a Christmas party you deserve. We'll be showcasing some of the best member's work from this year whilst introducing new and old members, brands and partners to one another.
Venue: Le Chiffre Members Bar, 3 South Place Hotel, London, EC2M 2AF
Time: 7pm - 11:30pm
Getting There: Moorgate station (1 minute), Liverpool St station (4 mins)
Don't forget to bring your portfolios and business cards.
This is a members only event.
Guestlist mandatory.
Each member may bring up to 2 additional guests.
---
If you're not a member please click HERE
Members, click for GUESTLIST