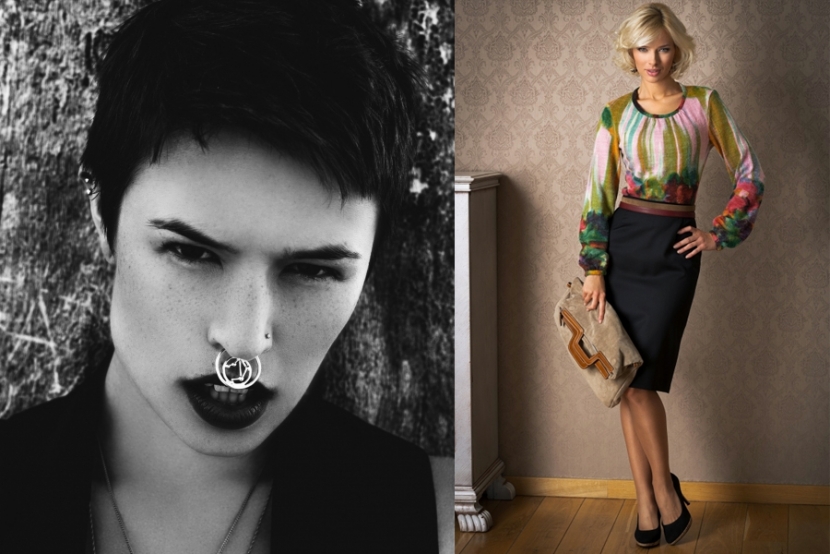 Think of modelling and it conjures up thoughts of exotic locations, lucrative contracts and a glamorous lifestyle. Times have changed however and the modelling industry is unrecognisable from the stereotype of even 10 years ago. In times past, models had to be represented by an agency and were a very rare breed. Now in a highly competitive market with fewer jobs, models are taking their careers into their own hands and starting to create their own freelance pathways.
We caught up with Simone Geitoraityte and Yasmin Everley, 2 working freelance models, to find out the truth about freelance modelling and what it takes to make it in modelling.
How has finding work as a model changed over the past few years?
Simone: It's very sad to say, but it's changed a lot. A couple of years ago there were more castings and more jobs. But now rates for jobs have dropped. There are so many 'jobs' that are asking for TFP (test shoot). Clients just want to use the models by saying 'it's a good opportunity to work on a great project' without paying the model. Many girls I know who were well paid in the past now agree to work for so little money because other girls will do it even if it's for free.
Yasmin: I think that there has been a rise in the appearance of distinctive models like Winnie Harlow, Ruth Bell and Harmony Boucher and the personality that shines through the face can be almost as important as bone structure.
Are you agency represented and if so how much of your work do you find yourself?
Simone: Yes, I have an agent. They are getting me castings and I am working. Of course my agency pays more for jobs but I find more jobs in London by myself but they pay less.
Yasmin: I am not agency represented though I have been. When I was with an agency I felt that they just saw my short hair and thought 'hair model', I was sent on the same sort of jobs over and over so I didn't feel pushed or that I was developing as model. Finding work for myself means I've tried a wide range of work and I've been grateful that people have taken a chance using a girl with a close crop for typically feminine looks like bridal.
What are the biggest challenges as a freelance model working today?
Simone: Multitasking. Acting is new for me. I can say this is my biggest challenge right now.
Yasmin: The biggest challenge is pushing yourself to keep applying to jobs even when you have a week where you've been rejected each time. An agency does that bit for you and is probably a bit of a buffer from rejection but there are so many girls applying to each job you've just got to remind yourself that the casting director has a particular look in mind so its not personal!
What advice would you give a freelance model in order to stay safe and succeed?
Simone: To be safe, it's so important to check all the information about each casting, job or client before they go somewhere. To be successful you must always trust your self and your instincts!
Yasmin: The obvious one is: if it sounds too good to be true - it probably is. Always pass on the address, name, phone number and expected hours to someone who can check that you get there on time and are sent home on time. Any amount of nudity should be discussed before the shoot but if you arrive and the situation is uncomfortable say immediately what your boundaries are; unless you've been booked for a job that specifically requires nudity a good photographer will want to make you comfortable because thats how you get good results!
To succeed? Be professional, be on time, be polite and try to have usage and payment agreed in writing in advance, its just easier and avoids awkward misunderstandings!
---
Yasmin Everly and Simone Geitoraityte are both working models based in London available for paid work. Click their name for their details.
If you're interested in freelance modelling, start here.