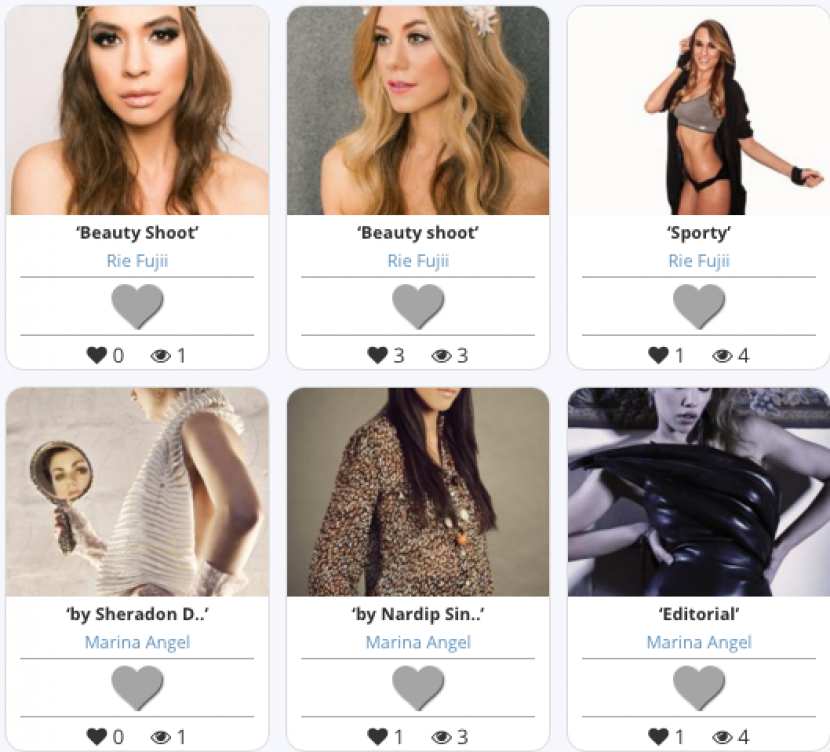 We receive thousands of hits to the FREELANCERS page every week alone so where you rank on that directory matters. Pro Members get priority but whether Pro or Free, being nearer the top will provide your Profile with more exposure. Here's our Pro Advice to gaining more likes.
LIKE FOR A LIKE
The best way to gain more LIKES is to like other member's work. Members don't get notified when someone likes their work but they can see who has liked their images when they log in. It's also a great way to connect with other members. Even better than a LIKE is a COMMENT and this time members will get notified so be nice!
PROMOTE YOUR PORTFOLIO
Posting your Profile URL on your various social media platforms, your website or blog will encourage your followers to LIKE your work. It's quick and easy to do and can often result in more lovely LIKES.
HIT THE IMAGE WALL
Click on IMAGES on the site for inspiration and to see the latest projects added to the site. Like the shots you're into straight from the page and scroll through multiple images at once.
---
See how many LIKES you can get to boost your brand and increase your enquiries. Signup to The Freelancer Club today to get LIKING.