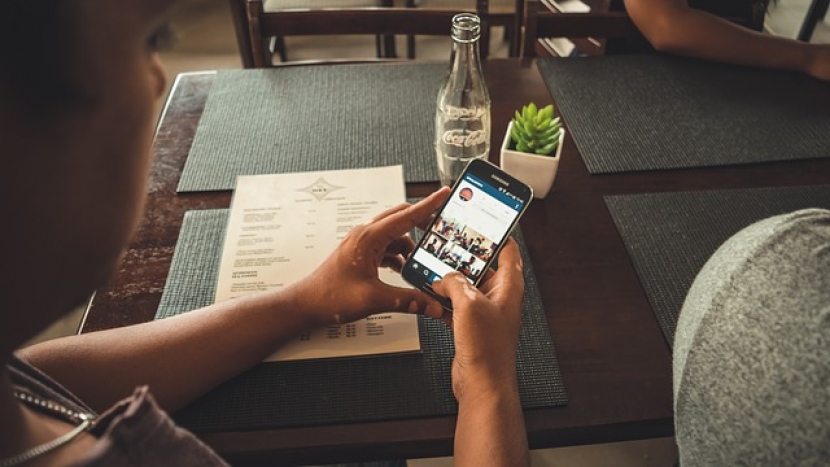 We are the instant gratification generation used to receiving fast, immediate information. From the 24-hour rolling news channels to the endless feeds on social media. Whilst we have evolved to take in text quicker, whether it's scanning an online article or a quick glimpse at a tweet, the human brain will always absorb an image faster than skimming 140 characters. A picture used to be worth a thousand words but now it's worth a lot more to freelancer's brands who want to connect with consumers on Instagram.
200 million active users. 16 billion photos shared. 1 billion likes happening every day.
Instagram has easily become one of the most engaging platforms on social media. Recent reports have found that Instagram content generates 58 times more engagement per follower than Facebook and 120 times more than Twitter. What's more it's FREE ADVERTISING. Users are able to showcase their products and services to a large global audience and gain huge exposure if you know what you're doing. So here are some essential tips and how to use Instagram effectively for your freelance business:
WHAT TO POST
A great way to create a successful Instagram account is by making it aspirational. Make people feel that their lives will benefit in some way by following you. For instance if you are a freelance personal trainer images with a positive, healthy outlook will replect your brand and give your followers a reason to follow you. This could be images of healthy meals with the recipe in the description, before and after body shots or simply images that motivate the viewer to get off their arses and into the gym.
Insta videos are also a great way to engage your audience. Instagram allows for 15 second clips which could be a time capture makeup look, photography technique, styling tip or a million other creative ideas based on your services.
Secondly it's all about balance, mixing fun images with informative content about your business or brand. You don't want to constantly showcase images about what you do and how much it costs otherwise your Instagram page will quickly be considered spam. Have a healthy balance between fun and business. Humour is a great way to encourage consumer interaction in a less formal, yet highly rewarding manner.
A great benefit of using Instagram for freelancing is building trust and giving your brand a personality. Freelancers are almost always the 'face' of the brand so create an emotional connection with your followers and make your page feel personal to increase consumer engagement. Share images that showcase the day-to-day experiences of your freelance life in an intimate and casual way. For example, behind-the-scenes images tend to generate increased likes for freelance businesses.
WHEN TO POST
Timing is everything and because of its mobile nature Instagram effective time zones can be slightly different from other social media platforms. Catch future clients during their down time, when they have the freedom to access their phone and are looking to kill time. For instance the morning commute can be a great time to get their attention, so for an early post aim for anytime between 7.30am to 10.30am. What's more we've become a generation of people that seems to enjoy staring at a screen while we eat, so posting between 12.30 and 2.30pm is essential as well as the evening rush between 5.30pm and 6.30pm.
HASHTAGS
Hashtags are a great way to ensure your images reach a larger audience and what's more it makes it possible for people to still be exposed to your product or company without having to follow you. They are also a great tool for branding, especially if you're about to embark on a new marketing campaign or even run a competition for your followers.
There are essentially two types of hashtags, the POPULAR generic hashtags such as #instagood #followme #photooftheday and the BRANDED relevant hashtags based on your market. Instagram has put a limit of 30 hashtags per post, which is more than enough, balance your tags with a mix of popular ones and the more targeted relevant tags. This way your images will get an increased amount of likes as well as receiving attention from consumers who are likely to buy into your product or service. A quick way to see which tags might be best for your photo is to do a search with the tags you have in mind. This can help you gauge the popularity of a hashtag and whether your photo will fit within the other tagged images.
Still need help with Instagram? Book a mentor session with our Social Media Expert or you can order our Social Media Management service from the Online shop where our social media team can manage your accounts.