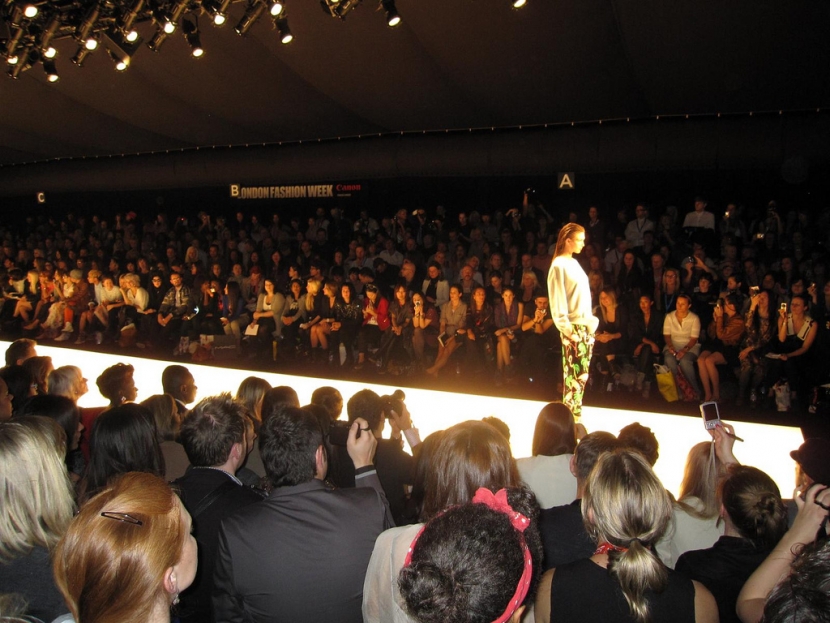 The circus will soon be packing up as the curtain draws on another London Fashion Week. Should you feel that London Fashion Week passes you by or perhaps you have a job to go to and can't make it out, fear not, there are still plenty of opportunities for you to take advantage of that will enable you to get involved in the capital's leading fashion event. Here are our top tips on making the most out of London Fashion Week.
Set up your profile and apply to fashion jobs now.
Network To Get Work
If ever there was a time to make connections in the fashion world it's now. Whether you managed to land tickets or not, just being in the grounds is a hotbed for fashion brands, labels and fellow freelancers. Head to Somerset House (Temple / Covent Garden) or Fashion Scout (Old St / Angel) to soak up the atmosphere, meet the right people and shed some business cards. You'd be amazed at how many like-minded people you'll meet.
The Off Cuts
If you're more of a social creature, there are always tons of London Fashion Week parties to attend and although only a select few get a golden ticket to the big names, bars and membership clubs across London often throw fashion week parties. We find the best place to sniff them out is Facebook groups and the usual What's Going On in London contenders - The Londonist or Le Cool. Check out the Saatchi Gallery, Chelsea for their Fashion Weekend (£16 with YPlan) starting on the 24th Sept. Off schedule shows pop up everywhere so you'll be sure to find a show or after party to attend.
Get Involved
Every September and February, fashion images are in high demand so take out your camera and get down to the hotspots for some street style shots. Capture the trends and the buzz for your blog or site. It's a great way to add news worthy content to your site, social media platforms or blog. Whether you're a seasoned snapper or a curious George, just get out there and enjoy one of London's finest institutions.
---
To apply to fashion jobs, set up your profile, upload your portfolio and check out our jobs board now.