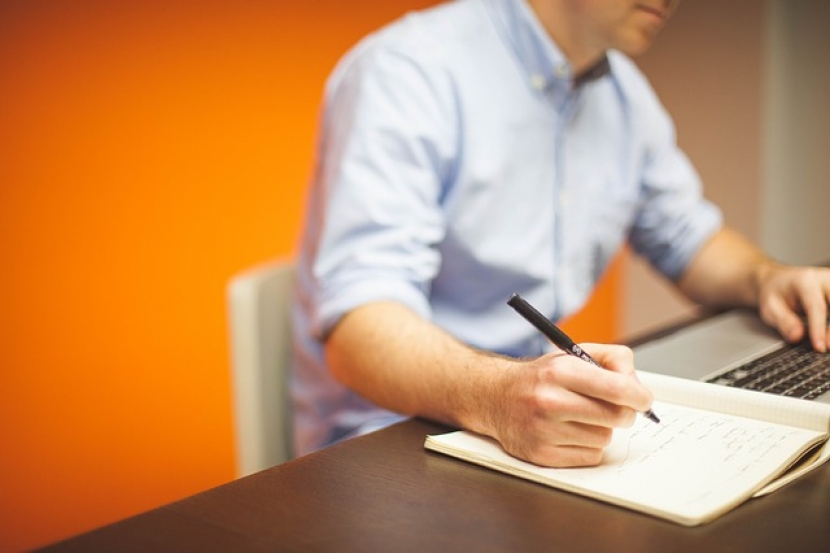 Making the move from part-time to full-time freelancing is a delicate process. Are you working full time and freelancing on the side? Sick of having to turn down opportunities because you can't get the time off work or maybe you just hate your full-time job and are champing at the bit to do what you love to do full-time. The New Year is often when 9 to 5ers choose to make the leap into full-time freelancing, however, the transition comes with challenges and if executed incorrectly, can jeopardise your steady income as well as your freelance ambitions. We've been helping freelancers with this delicate move for years and have developed a strategy that eases the transition while reducing the risk of failure. Check out our top tips on making the leap from part-time to full-time freelancer.
TIMING IS EVERYTHING
Moving from part-time to full-time freelancing is a major lifestyle change and transitioning from casual freelancing to running your own business can be a shock to the system. When you choose to make the transition is as important as to why you're choosing to do it. Most part-time or casual freelancers are working weekends and evenings while holding down a steady role. The frustrations of having to do both, feeling that your freelancing career isn't progressing and that you'll never be able to make the leap can push some to act impulsively. We would strongly urge against this approach.
Timing is everything when moving into full-time freelancing. January may seem like the perfect time to do this as it's a new year and a new start but statistically it's not a great time to pull the trigger. Post-Christmas lulls and with many businesses tightening their purse strings can make it a tough time of the year to generate new clients. This often depends on what you do but January, in general, is not the ideal month to start. What is? We would suggest avoiding December or January due to the Christmas break but any other month when people and businesses are spending freely will increase your chances of a good start. Research your sector too as seasonal trends can help determine the best time to start. August, for example, is a very quiet month in the fashion industry.
Once you know when you're going to start freelancing full-time, you'll require a few months of preparation to put various aspects into place.

KNOW WHO YOU ARE
With your time being so precious due to your full-time job, it's vital to make use of every hour you have spare. Most part-time freelancers use this time to look for freelance work. Be careful, this approach neglects the most important foundation that results in success - your business. It's often a better long-term strategy to use the free time to develop and understand your brand and business. Try to get your business to a place where you'll maximise your chances of landing new clients more regularly. A strong brand foundation will benefit you much more in the long run than just doing the odd job here and there.
Work on your portfolio, brand message, website, social media platforms and overall business plan. Are you offering a cheaper price as you're 'just' freelancing on the side and don't rely on it? Are you going to charge more when you eventually go full time? Does your website represent your services clearly enough? Does your portfolio prove that you're a seasoned professional in your sector? Now is the time to ask the tough questions about your freelance brand and business plan. Imagine you had to start freelancing full-time tomorrow, do you think your business would be ready?
MONEY TALK
It's a vicious circle. You don't have enough time to bring in more clients and can't leave your job as you need the money. The most successful transitions we've overseen are gradual ones. Not all companies can facilitate this but moving from full time to part time work whilst increasing your freelance hours is the safest way to transition.
Ideally, you're looking to establish a few regular clients who provide you with an income that will enable you to kick on. If you're unable to take fewer hours in your job, use whatever time you do have to land those few key clients.
Many new freelancers panic over the lack of regular income and the mental challenge of overcoming this can often be to the detriment of the company. Set a target to land 2 regular clients before you make your move. Note the word 'regular'. When you land a job see if you can secure the next appointment there and then. Building up client relationships takes time, effort and strategy and there are things you can do to increase those chances. It's not luck that some freelancers have regular clients. When you're an established, high earning freelancer you'll look back to those few who made it all happen.
Start building your portfolio and preparing your brand by accessing Test Shoots.