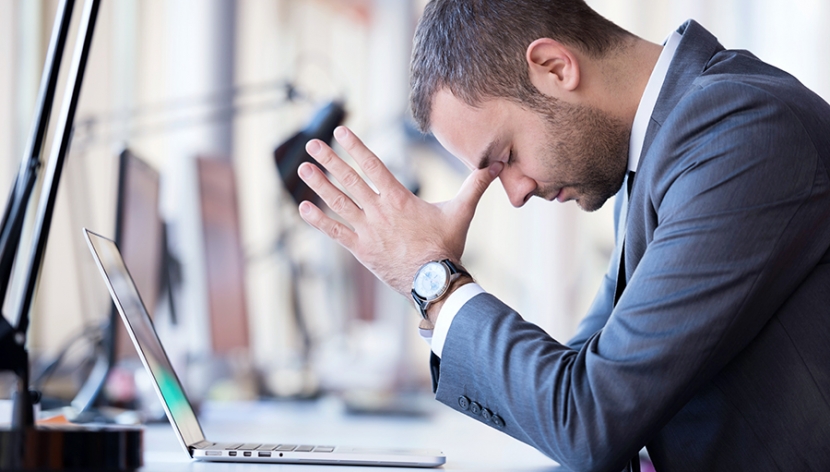 Freelancers who struggle with their business often suffer from a lack of perspective. This commonly manifests itself in a blame game aimed at anyone but themselves. Neglecting to look inward or addressing flaws within the business can be highly detrimental. If you are finding it difficult to land new clients or realising that your business just isn't working the way you'd like it to, a good place to start is in the mirror. Stage 1: Acceptance. Here are a few easy techniques and mantras to help you on the road to self-success.
"It's time to care; it's time to take responsibility; it's time to lead; it's time for a change; it's time to be true to our greatest self; it's time to stop blaming others."

- Steve Maraboli
Running a freelance business takes continuous planning, executing and reporting. Often when we're a few months into it, we find ourselves buried deep in work and can lose track of the big picture. Many freelancers fail to address this problem and carry on regardless making the same mistakes over and over again. Then one day, normally due to a lack of finances, they ask 'Why am I unable to pay the rent?' Stop. Review. Reflect. Dedicating at least 2 hours per week on reviewing your business will provide you with a wider sense of your business and where it needs your focus.
A simple way to achieve this is to break down your business into parts. Take, for example, your marketing and advertising campaigns. Are you seeing a return in investment? How much time are you spending on this area and what's the return? Being able to monitor and evaluate your ROI is vital and something many freelancers don't bother with until it's too late.
If you want to fix something take it apart to see what's important.
On a basic level you can use a simple spreadsheet to note how much money or time you are spending on certain areas versus the amount of income it's generating. For online businesses or to get to know your audience's behavioural patterns, add a snippet of code to your website and take advantage of Google Analytics. It's surprisingly easy to set up and with a little practice can provide you with all the data you need to make progressive decisions.
Another area that creative freelancers in particular struggle with is critiquing brand and portfolio. Self assessing your work is a very hard experience. You're close to it, you love it, your mum loves it but it this is relationship to the work that can cloud a true evaluation. Of course, work is subjective and there is no such thing as good or bad but there plenty of other aspects that must be picked apart with a fine tooth-comb. Does your brand or your portfolio reflect your services or your prices? Do you feel that you are more developed as a service provider than your brand is projecting? Important questions. Difficult to answer.
An independent professional to critique your work and look at your brand is worth it's weight in gold. Even a refresher session to have a new pair of eyes look at your business can make the world of difference and help you understand who you are as well as who your audience is.
---
We know how difficult it can be to find an expert you can trust so we've done the hard work for you. To have a professional look at your work and provide you with professional industry advice, book a session with one of our Mentors. Use voucher code: MENTORME to get 25% off your first session.