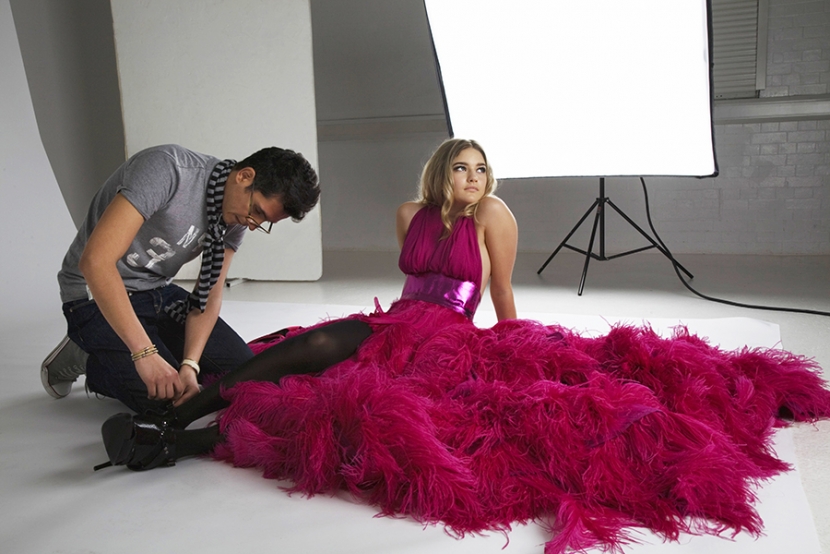 Stylist jobs can find found in the industry and private sectors depending on your approach. Fashion stylists often work on editorial shoots to improve their stylist portfolio and showcase their knowledge of upcoming trends and how to piece them together. Personal stylists tend to work with the general public and are paid for their service. Here's our guide to Stylist jobs in both sectors.
FASHION STYLIST JOBS
Many stylists look to fashion for work, experience and a career in the industry. It's highly competitive and pay is often very low when starting out so manage your expectations before going in. To land the top styist jobs, one must be able to 'pull' the trends and compile the hottest looks that are coming out for the following season. To do so requires a PR letter and/or a lot of contacts in the PR world.
PR agencies who represent the bigger fashion labels receive collections that have to be shot. Fashion stylists request the collections and, if they are also art directing, present a pitch as to what they plan on doing with the collection. In general, it takes time and experience to build up to this level. A strong relationship with the agency is also important. The best way to land stylist jobs in this regard is to test shoot editorial to prove you and your team's ability then gradually approach the PR agencies with you request.
The work produced by fashion stylists for publications or test shoots often acts as the brand foundations to commercial opportunities and paid stylist jobs. The most common of which is personal styling.
PERSONAL STYLIST JOBS
Should you wish to promote your services to the general public and pick up a paid stylist jobs within this sector, it's important to have a list of services that you offer. Personal stylist services include: wardrobe auditing, personal styling, personal shopping and image consultation.
Most personal stylists will have relationships with boutiques and high street outlets to help their clients save on purchases. In addition personal stylists should have expert knowledge of trends, what's in and, most importantly, how to dress all body types, skin tones and personalities. Stylist jobs in the public sector are more plentiful than in fashion and although may not pay as well as the top stylist jobs in fashion, the do pay consistently.
---
Check out our Stylist Jobs on our jobs board to get started.