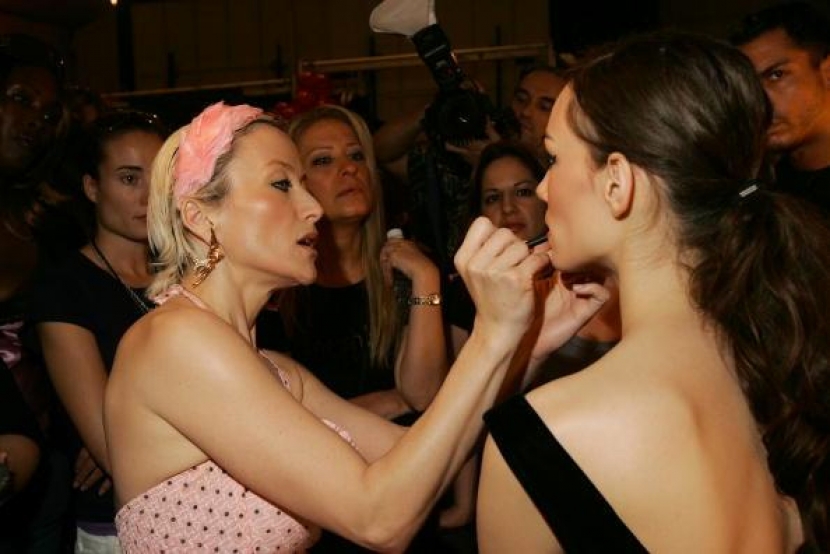 Let's be honest, when we first consider a career in the creative sector, 'taking a business course' is rarely top of our priority. We become designers, photographers, makeup artists, fashion stylists, videographers, hair stylists, models or artists because that is what we love to do. It's only when reality hits that we realise we also have to be business savvy to make it work. We're often asked: 'What's the one thing we suggest freelancers do when starting out' and we always give the same answer - GET A MENTOR.
The amount of time and money that freelancers save with a Mentor is incalculable and having someone to talk to who has been there and done that not only helps with the practical but also provides the personal support we need to succeed. We pride ourselves on finding the best freelancer mentors in a range of areas to join our team and we are thrilled to announce the latest addition to The Freelancer Club Mentor team, none other than celebrity Makeup Artist Charlie Green.
Charlie's has been making A-List celebrities, award winning actresses and super models look fabulous for more than 20 years. Charlie Green's client list reads like a who's who of Hollywood from Heidi Klum, Angelina Jolie, Paris Hilton, Penelope Cruz to Missy Elliott and Boy George. Charlie's makeup work can be seen in most high-end editorial publications and if you've ever caught a glimpse of a Victoria Secret show then chances are you've seen Charlie's work.
To celebrate the launch of our new online Mentor system and to welcome Charlie to the team, book in a session with Charlie Green. Sessions take place over Skype and last an hour. You'll will be able to ask questions, receive advice and gain knowledge from one of the industry's most respected makeup artists amongst other exceptional mentors.
To book a Mentor Session, click to see who we have on our team.