We speak to 100s of employers, brands and companies who use The Freelancer Club to hire freelance talent. The number one thing they look for? The Portfolio.

Test Shoots, TFP, TF, collaborations, whatever you prefer to call them, shooting with a team is vital. You'll add to your portfolio, improve your skills and meet some creative folks.

Whether you are new to test shooting or you have got a few years experience, we've put together an essential guide to make the most out of your test shoots. Enjoy!
1. Agree on terms BEFORE the Shoot.
There's nothing worse than spending days preparing for a shoot only to receive poor work back or, sometimes, not getting anything back at all!

Find out what each team member would like to get from the shoot, whether it's for their portfolio, magazine submission or just for fun. Here are some key questions to ask:
What do you want to get from the shoot?

Do you have any specific images or looks you'd like shoot?

When will the photos be distributed to the rest of the team?

How many images will each member receive?

Will they be retouched?
Download a Test Shoot Agreement for you to fill out and the team to sign: Download Centre
2. Make a Moodboard.
Generally, the person who posts the test shoot is the person driving the concept (or vision) of the shoot. If you do have a specific vision in mind, show the rest of the team using a collection of images, colours, objects, fonts or graphics to illustrate the type of shoot you'd like to create. We always recommend asking the rest of the team for their opinion too - it is a collaboration after all!
Tip: use Pinterest to create moodboards that are easy to share with the rest of the team who can also add images to a Pin Board.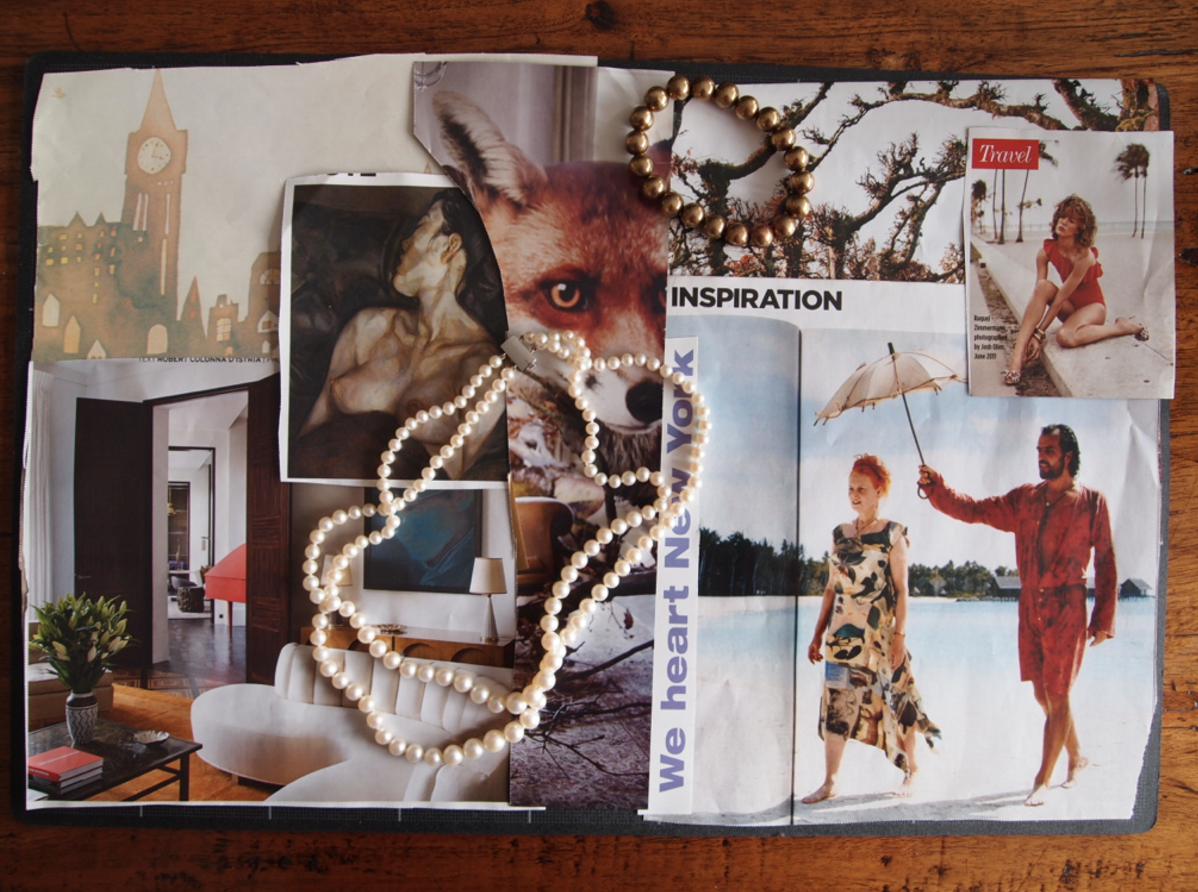 3. Location, Location, Location
Are you shooting in a studio? Great. That'll make life easier but the planning shouldn't stop there. A studio is a blank canvas to produce some incredible backdrops, sets and atmospheres. Are you using a solid colourama (paper background), props or perhaps you're going to project images onto an infinity wall. Plan your shot list with the photographer and the rest of the team.
Shooting on location? Public streets, abandoned buildings, London buses, local parks... Here are some key points to consider if your shoot is taking place outdoors.
Check if your shoot is located in an area that requires a permit?
Pack for the rain and prepare a plan B that's sheltered. You may have to change your plans but at least you'll get some shots from it.
Find a base. An apartment or cafe close to the location can be the key to a successful test shoot. Check they are happy to have you and that they have plugs. PLUGS! An underrated asset. Many quiet cafes will be happy to help so long as you're not disturbing and do the right thing, buy a few coffees!
Photographers, bring more than one battery and a few Gigabytes of memory.
Makeup artists, keep your makeup out of the sun and pack a finishing spray to keep the makeup on the model.
Tip: Check out AirBnB for amazing spaces that you can rent for a day's shoot. It's often cheaper than a studio, safe to shoot in and easy to curate for your vision. NB: if you plan on using the images for commercial use including magazine submission, ask the owners if they're OK with that and use a release form.
4. Send out a Callsheet
A call sheet is a document, email or message containing the names, phone numbers, roles, timings, location and sometimes even shot list for the day. It's a massive help for so many reasons not least if someone is running late or gets lost! It can be as formal or as informal as you like.
Tip: Sending out a callout on a formal document tends to show more professionalism and improves the chances of everyone showing up!
5. Show me the Money
A test shoot is a collaboration whereby no money changes hands. However, if you are starting out it can be difficult to attract the top talent or source cool locations for free. There's nothing wrong with adding a budget to the shoot in an effort to produce better images, however, make sure that you amend the Testing Agreement so that it's clear who owns what. It's common for a team to chip in and pay for a location or you may like to use a top model.
Tip: Once you've got a few strong images to prove your worth, many top model agencies will provide models (new faces) for your to shoot. Include the links to the team involved when sending your email request.
6. Show Up & Be Prepared (for anything)
No need for much more of an explanation. A group of people are relying on you. If you can't make it, get someone else to replace you and let the team know. You only get one reputation in this small industry so try not to damage it. Prep your kit, plan your route the night before and bring an umbrella! Always, expect the unexpected.