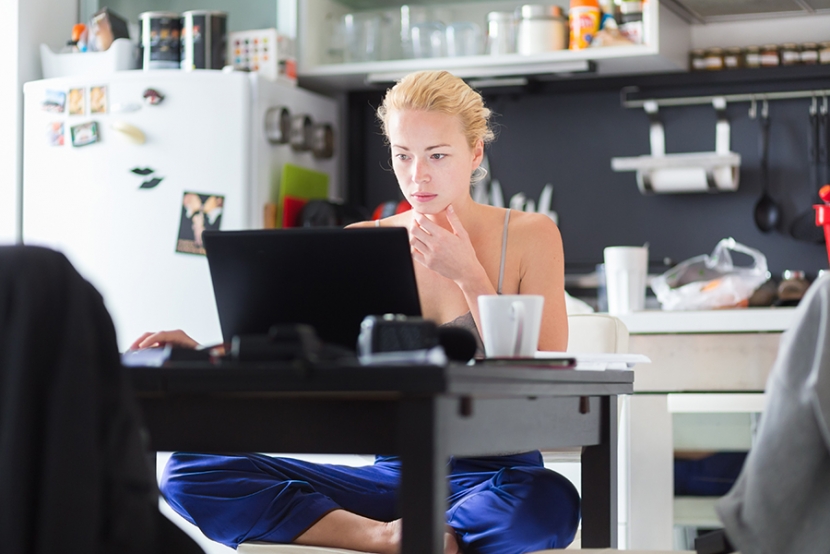 Whether in life or in work, we often like to label ourselves. When someone asks 'what do you do?', we answer in a couple of words when really it would take hours to tell them the truth. Freelancers must be multi skilled in all manner of areas to run their business be it accounts, sales or customer service so why should our multitude of abilities stop there? We spoke with 3 versatile freelancers to ask 'can you afford to be just one thing in an ever evolving freelance economy?'
True entrepreneurs can spot an opportunity from a mile away. It's seems to be an inherent gift that doesn't have an off switch and is often found in creative thinkers. Veronica Ellis is an actress, choreographer and stunt double amongst other things. She found that opportunity presents itself when you're open to finding it, "I never had blinkers on and always kept my eyes open to opportunities." Veronica studied in a college that focused mainly in dance but found herself drawn to acting in her first year which took her in a new direction. "I built up my skills very organically. Later, I started learning stage combat which opened a new avenue for me - stunt doubling and ariel training. The more people you work with, the more opportunities open up".
Alexus Ruth approached the freelance industry more philosophically. "I was always taught that what you learn, you should share. Everything I do I share with others and I do everything from makeup to music, fashion and fitness." Alexus's generous approach has given her a great reputation within her industry and she picks up most of her work in a variety of sectors via word of mouth.
Creative people frequently have ideas and are often presented with an array of opportunities but why do we feel we have to act on these impulses? I spoke with Jade Avia, Capital FM presenter, DJ, fitness instructor (I could go on) who made it her business to get involved in as many projects as she could when starting out. "I'm a person who wants to progress and be challenged. I'm a learner. I have always tried to be as self sufficiency as possible. I don't want to rely on a boss to make sure I'm making my money." This motivation to want to learn and develop is a theme that clearly resonated with all three freelancers I spoke to. I asked Veronica whether offering many services could result in being jack of all trades, master of none. "The process of being a freelancer is not stabile. One minute you're moving in one direction and then another. It's not worth focusing on one thing. If I said I just wanted to dance, I would have missed a life time of work because I thought I should be doing that one thing. What we hope for ourselves is not always where our skills lie. If you take a winding route, you'll find other options."
What about the working hours when we diversify so much? Does the 9 to 5 business model still apply? Jade gave me an insight into her routine: "I don't know what a 9 - 5 is! Im working constantly. 9 - 5 never made sense for me anyway. You do what you need to do when you need to do it. I listen to my body. If Im knackered, I'll stop but get the task done when it's needed. Monotony is hard for a creative. I'd recommend anyone starting off in freelancing to keep a part time job and then have the other days to get into what you love because it's so inconsistent." I asked Alexus if it's worth it, "the freedom to build something on your own without having anyone telling you what to do is why I do it. It's risky but the pay off is immense."
The 'factory' business model of working 9 to 5 on a singular job is gradually fading away and we're entering a new economic step where flexible freelancers rule. The new freelancer must be nimble, adaptable, multi skilled in a range of sectors and creative in approach. The new freelancer is not one thing nor one label, rather all things to all people.
Check out Jade Avia on her Youtube channel Lipgloss & Candyfloss
Follow the life of Alexus Ruth on Twitter
See where Veronica Ellis assists and teaches www.melbourneactingstudio.co.uk