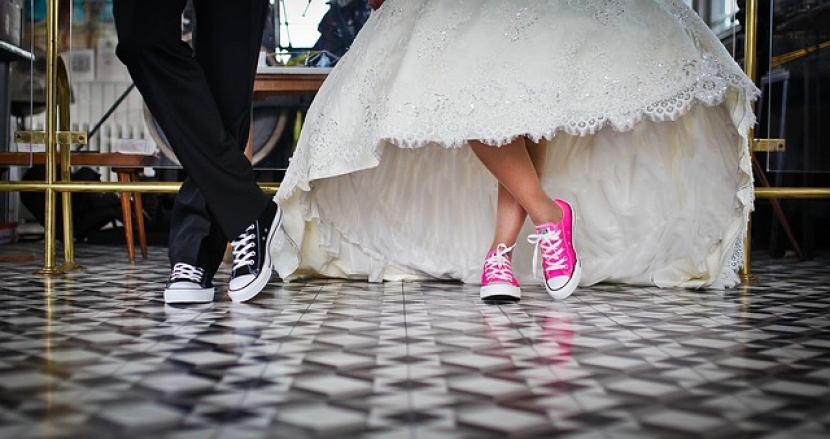 Your Wedding Day is a major life experience and one that you want to capture for a lifetime of memories. You most likely don't want to take a risk on random camera phones and the uncle with a shaky hand to do that! You only get one shot at wedding pictures, so it's important to get it right. We spoke with our wedding photography professionals for advice as well as a bunch of newlyweds to bring you this quick guide to hiring a wedding photographer.
Know What You Want (with a little help)
There are tons of photography styles you can choose from and not all photographers can meet your requirements. Some will specialise in classic, clean wedding photography whilst others will be far more creative. If you're not sure what style of photography you're looking for, get online to source some images that you like or even better, speak to a few photographers. A good wedding photographer will be able to offer sound advice as well as produce the work for you. When choosing your Wedding Photographer on The Freelancer Club, look at their portfolio for inspiration. Normally a photographer would include this consultation service within their price so the clearer you can be from the beginning, the more you'll get for your money.
Choosing The Right Photographer
We'd always recommend that you meet the photographer face to face before the wedding. Personality plays a big part and the last thing you need on your wedding day is a difficult personality. All our photographers are professional so you know you're getting the best but a quick chat can make a big difference. If the photographer can't meet you (and sometimes they're just too busy), make sure you talk over the phone or Skype. The best time to do this is after you've shortlisted the photographers you like based on their style (portfolio) and their price.
What Should I Pay For My Wedding Photographer?
Photography has evolved significantly over the years and it's now easier to find photographers who can take a good photo but rare to find photographers who can take a great one. It's also important to consider the equipment they use. Too much emphasis is put on kit. It's vital to have the right set up to capture the day in any light or weather but the skill is still with the photographer's ability. Expensive equipment does not equal great shots.
The other expense from a photographer's perspective happens after the wedding. They have to sift through thousands of shots and normally work on the best lot in Photoshop. It's crucial to agree on this before you hire your wedding photographer. How many images will they give you, when can you expect them and will they retouch on the images after the day? We'd always recommend you ask for a small number of 'key images' to be worked on at a high level so that you can enlarge and print for guests.
A full day's shooting, a day post production and a copy of all the images will normally start at around £800. For a pro wedding photographer who can produce those Pinterest level images you've been researching, expect to pay £2000 plus.