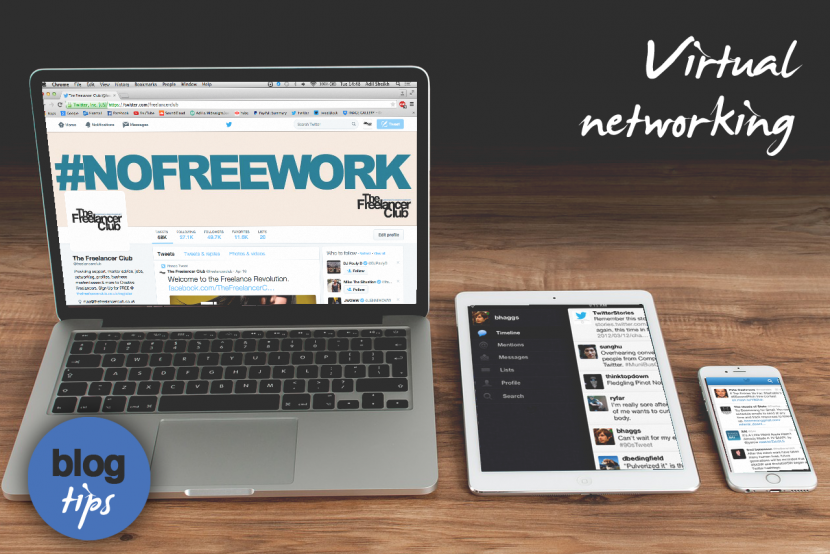 Virtual networking has become one of the most relevant online trends over the last few years. Not only do social media sites provide a great way to connect with friends and families, sharing funny cat videos and your latest lunch conquest, but they can also offer amazing opportunities for professional online networking.
It is known that virtual networking is one of the best ways to land a new job, by letting others know what your expertise and experience is, you can open many career doors of opportunity. The majority of companies and employers have now heavily incorporated social networking into their hiring strategy, the online network is not just for connecting with friends anymore.
LINKEDIN
As well as the large user bases of Facebook and Twitter, Freelancers can find business contacts via online professional networks. One particular virtual network that has become very useful when searching for jobs is Linkedin. This valuable business tool has over 200 million members, which includes hiring managers and employers from a wide range of top companies. On this site, member's profiles are portrayed as an online CV and it's a platform that encourages users to connect with people working in their organisations. LinkedIn is vital for any freelancer because it is intended to be a network for professionals, unlike social media sites where embarrassing moments of your life could be exposed. Check out LinkedIn's vast quantity of professional groups, these provide a great way to connect with other like-minded professionals within your industry.
TWITTER HOURS
With 284 million monthly active users, Twitter is still one of the leading online networking tools and you may have noticed a new trend growing within this social site - Networking Hours. These hours use specific hastags to create a live network at a certain time of the day to connect likeminded businesses and twitter users. It has become a very powerful trend and can enhance network opportunities for any freelancer. What's more, these networking hours are very accessible, you just simply add the hashtag of the hour you wish to join at the allocated time and within seconds you're part of a conversation that could lead to info, contacts or even paid freelancing work. You'll be able to promote your freelance business to the right people and connect with industry experts and potential clients. Networking hours can help expose the freelance services you offer and raise awareness to your brand.
When taking part in these networking hours for the first time, introduce yourself and include within your post an eye-catching image from your portfolio, let others know about your brand or the services you offer. Keep up to date with these networking hours, join them every week so that you build a rapport with other users and post updates and news regarding your business. A great way to network in these hours is by following or retweeting posts, helping other users out will result in them returning the favour and increase your exposure. To get you started, here's 4 Virtual Networking hours that we like:
Monday

12-1pm

#UKBizLunch

Tuesday

7-8pm

#FashionHour

Wednesday

9-10pm

#WeddingHour

Friday

11am-12pm

#LondonHour
Make sure you follow us on Twitter @freelancerclub and take part in our networking hour every Monday from 8-9pm using the following hastag #TFCHOUR