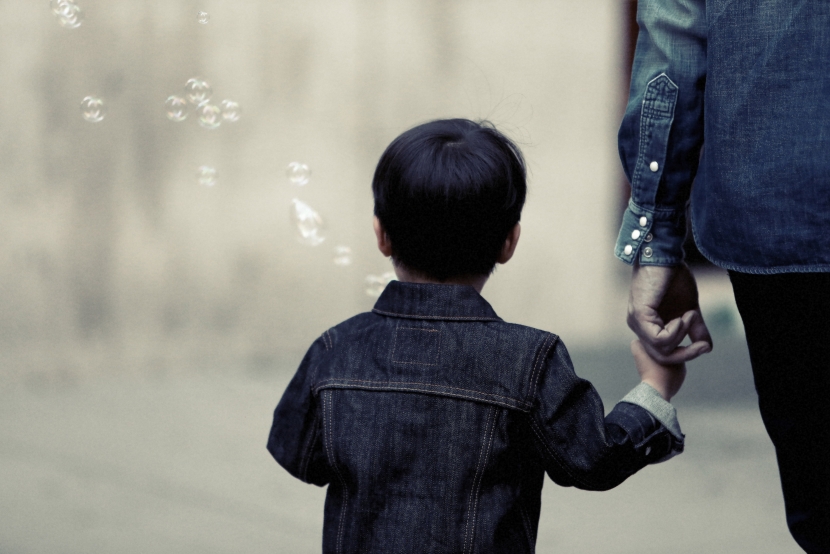 Freelancing is a way of life for many people for many different reasons. As one of many working mums out there, for me it came out of a necessity to find a better work/life balance, a desire to do something different and a rather large expenditure on shoes.
Just over a year ago, my husband, two young boys and I were on the brink of buying a new house. I was working as a web developer for a great software house in Cambridge and did a little freelance writing on the side to help make ends meet.
With the house move came the usual truckload of paperwork. All credit card debts also had to be declared and I realised I had racked up rather a large bill on my personal account thanks to a few shopping trips that had gone a little further than I expected (every new outfit needs a new pair of shoes, right?)
So I decided to ramp up my freelance writing work to clear the bill. Until now, being a mum and working meant my writing had taken a back seat as I brought up our two boys and focused on my career in software development. It was a sideline and not where the majority of my time and efforts were focused.
Aside from the aforementioned credit card, I also wanted to see more of my children. My daily commute was eating into my time with them and often meant I was late to pick them up. I also longed for a career as a writer - I just had no idea whether I could support myself and my family purely from my freelance writing.
So, I sent out a few emails to old contacts and colleagues to see if I could get a little more freelance writing work in. The response was overwhelming. It seemed that I had hit a niche in the market as "the freelance writer who gets tech" and my skills were in demand.
I decided to work and freelance at the same time to test the waters, both logistically and financially, to see if I could do freelance writing on a full-time basis.
It's a strategy that works for many people. It gives you the chance to see if your skills are in demand before losing the safety net of permanent employment. It certainly worked for me but it also wasn't easy.
Sleep deprivation is part and parcel of life as a parent - but working 20-hour days to fulfil my responsibilities as a mum and working the 9-5, write, move house and just survive took my understanding of exhaustion to an entirely new level. Here are a few tips to help anyone who's in a similar situation:
Outsource your life
If someone else can take the strain then hire in some specialist help to free up your time to focus on your fledgling business. I used an accountant to help me set up as a limited company and maintain my finances - it took, and continues to take, a lot of the administrative stress away from running the business. Don't just restrict this to business services either, if you can afford to bring in a cleaner, babysitter, gardener or Mary Poppins, do it.
Respect your employer
Yes, you are working on an exit strategy, but do not burn any bridges with your current employer. Their work gives you the flexibility and all-important pay cheque to test whether you could survive as a freelancer. Respect this and remain focused at work in case your freelancing work does not take off.
Find time for you
I know this may sound like mission impossible (it's a statement that goes up there with "sleep when the baby sleeps" for irritating parental advice) but you must leave work - both freelance and your usual role - on a regular basis to avoid burnout. Try to find one day a week where you switch off the phone and focus on your family. If that's not possible, make it an afternoon - but do this at least once a week.
Work smarter
Try to shoehorn work in wherever possible. For example, I ditched driving to work to take the train. It took me about 20 extra minutes a day, but it meant I could fire up the laptop and do some additional work when I'd usually be staring at a stream of brake lights.
Monitor your time
In the early days of running a business, you will want to attract new clients. But you do not want to take on too much work, promise too much, fail to deliver and get a bad reputation in the industry before you've even properly begun. Use a time keeping app, such as Toggl, and maintain a calendar to keep on top of your commitments and work out your availability for new work. Also, try to track your time on a client-by-client basis so you can assess which clients take up the biggest chunks of your time.
Keep focused on your end goal
Working and freelancing at the same time can be incredibly stressful. I found myself questioning why I did it and, in retrospect, how I did it. But it's an awful lot like parenting. It may sometimes feel like mission impossible, but the end result is an incredibly rewarding life where you get to spend time on something you absolutely love. And more time with the people that you love.
---
To test demand for your work and find more freelance jobs, join the club today.