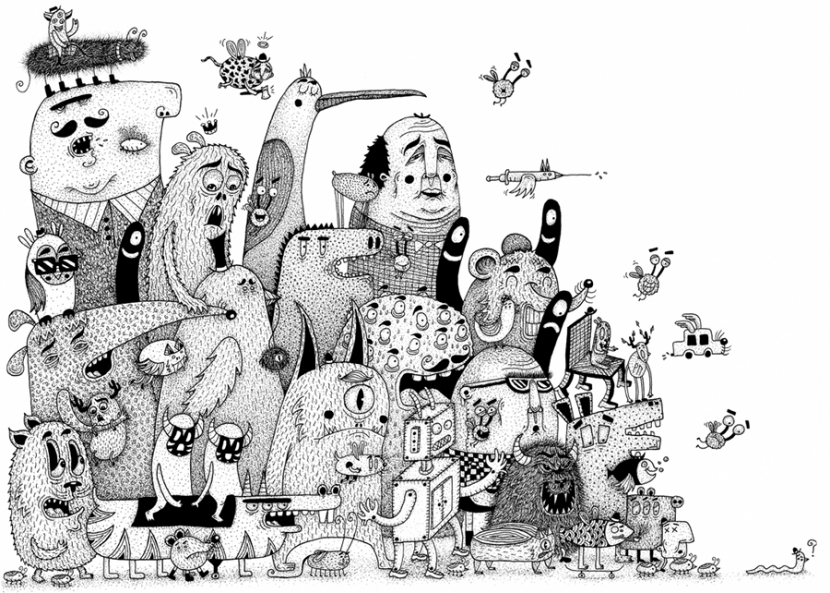 Graduate freelance jobs can seem few and far between when you're starting out as an illustrator and want to build a solid portfolio and client base. We've spoken to fellow freelance illustrators, both newly graduated and experienced souls, to find out more about finding freelance clients as a graduate.
Personal contacts and word of mouth recommendations are solid ways to find graduate freelance work, as Gleb Toropov, illustrator, graphic designer and writer, said: "It's always great to be recommended by someone, I find that it's the best kind of compliment for my work."
Finding those first graduate freelance jobs can be difficult if you don't have a huge number of contacts, but there are a number of alternative ways to reach out and find graduate freelance work. Social media, including Twitter, Facebook and LinkedIn, are popular approaches - but make sure you update your account with your latest work and post consistently and regularly to drive engagement.
You can also try to get your work featured in the blogs and websites that you follow and join online illustration communities, according to freelance illustrator Eliot Wyatt, who added: "One of the best things for me at this time was that I was invited to join an illustration collective called Puck Collective. This gave me an even bigger platform to showcase my work. We would put together lots of exhibitions and events so my work was being seen by lots of people."
Exposure is needed both online and in the real world when finding freelance clients. Networking is very important according to Lara Ripley, freelance product and graphic designer: "As a creative individual naturally I tend to be a bit introverted, but I had to make the effort to get out there and meet people and build a creative network. Attending creative talks and events was helpful."
Joining groups that have a large creative audience is another method to make connections, according to Lara, who added: "It's also a great way to gain advice from other freelancers who have similar experiences."
Beth Goody, illustrator, sent out postcards (as well as emails) on a weekly basis to potential clients who might appreciate her work. "It took time, but gradually more and more people started to respond and I'm still building up my client list," she said.
Emails are a popular method to reach out within the freelance illustrator community. Mickael Brana, freelance illustrator and artist, said: "If you are like me and you don't have any contacts in the art/design/illustration fields, it's kind of hard to find work, so I think that emails are still a great way to contact potential clients."
Whatever your approach is, don't give up. It takes time and will continue to take time and effort to find consistent graduate freelance work as Eliot added: "The best thing is to not lie back and wait for people to contact you. It's a competitive industry and the more you try to get you work out there in front of people, the better chance you have of getting commissioned."
---
Featured image: 'Where are they going ?' by Mickael Brana